Photos by Richard Schumacher
Railroad-themed bears make wonderful presents, and especially at Christmastime. Alex now has two railroad bears in his stuffed animal menagerie.
The Lionel Trains Engineer Bear is a special edition available at Target this year, and is dressed in a red bandana, Lionel engineer cap, and bib overalls. Lionel has used stuffed bears in its marketing materials and displays through the years, and makes a great addition to any Lionel collection.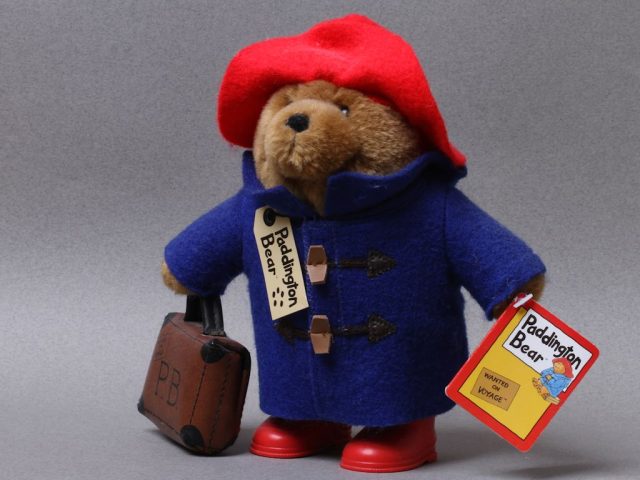 In the original story, Paddington Bear was found at Paddington Railway Station in London by the Brown family (making him a Brown bear) sitting on his suitcase (with a "Wanted on Voyage" label) and with a note attached to his coat reading "Please look after this bear. Thank you." More than twenty Paddington Bear books were written by Michael Bond, a BBC cameraman, the first entitled "A Bear Called Paddington." In addition to the books, there have been television and movie adaptations of his story.
This bear is special because Rick and Venita Lake actually got him for Alex from the real Paddington Station on their trip to England. As you would expect, there is a display selling Paddington Bear merchandise there.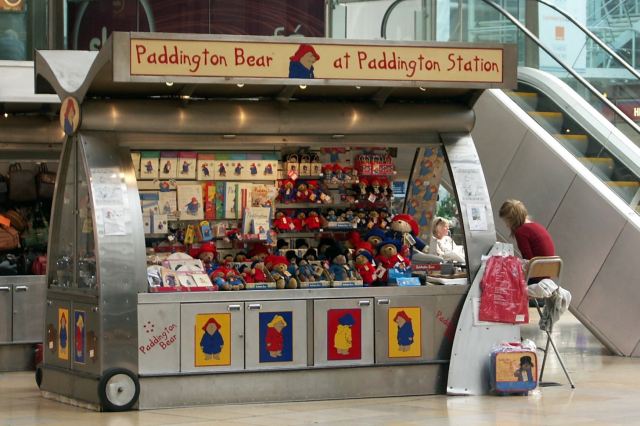 CC-BY-SA-3.0-DE by Stefan Oemisch. Paddington Bear at Paddington Station.