Photos by Bill Linson
Several of the Gandy Dancers visited the new Iron Spike Model Railroad Museum in Washington, Missouri. Here are a few (I shot 85) photos of the visit. For those who have not seen the museum yet, I suggest it's worth the drive and a couple hours of your time. It's admittedly a work in progress – a concept understood by most all modelers – but the progress made thus far is amazing. What you are seeing in the photos has all been accomplished since January 2016! Enjoy.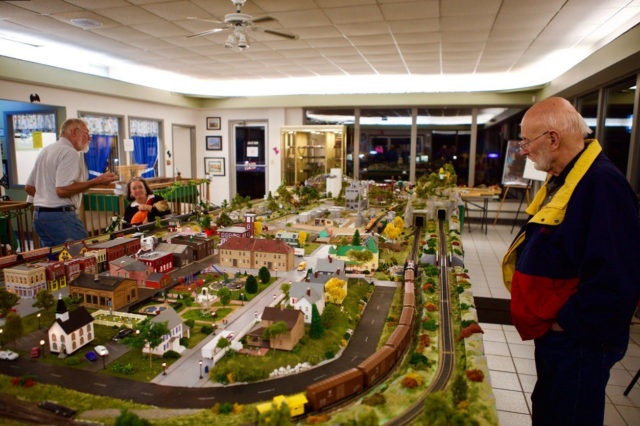 When you enter the large building, which began life as an automobile dealership, you're greeted by a fair sized HO layout. Dale DeWitt is giving it the once-over, while Don Burhams and wife Claire Saucier – the husband and wife couple that are major movers in getting the project started and moving forward – watch.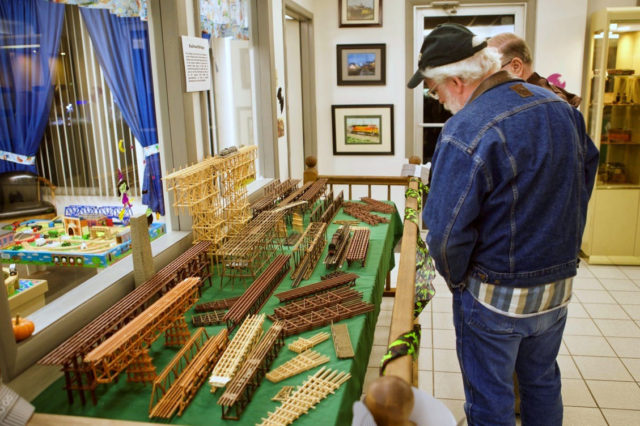 Tom McKenzie and Bill Bush check out the display of scratch-built bridges; Don Burhams was the builder.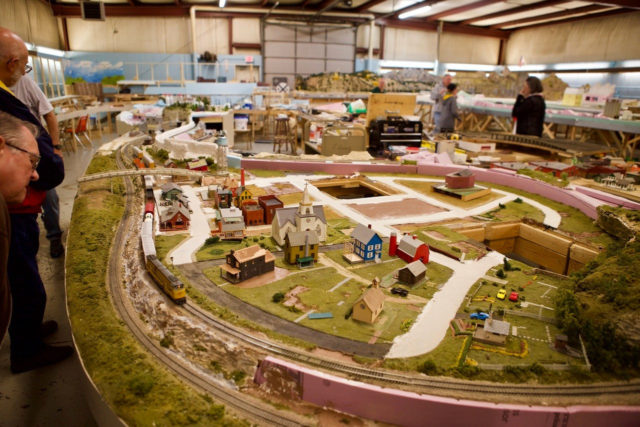 The main area housing the model railroads is 90 x 75. The layouts include, thus far, HO, N, and G scales is various stages of completion. Included are scenes built on site by volunteers (some 60 donating 7,600 hours so far), intact layouts donated by estates that are being assimilated into the overall railroad, donations as small as a single building or piece of rolling stock, and as large as complete model railroads. Much of it is already operating.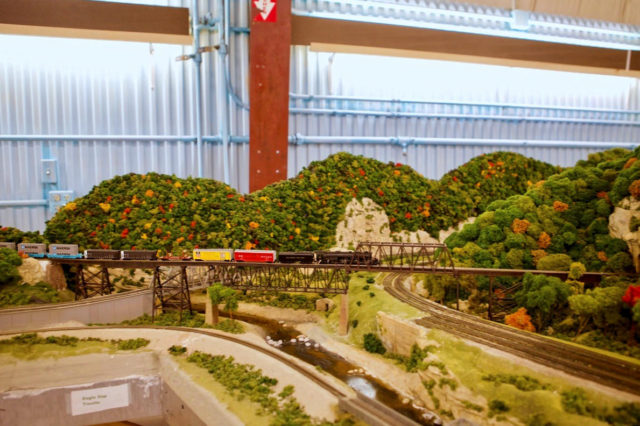 Farthest along on the progress continuum is the N-scale railroad.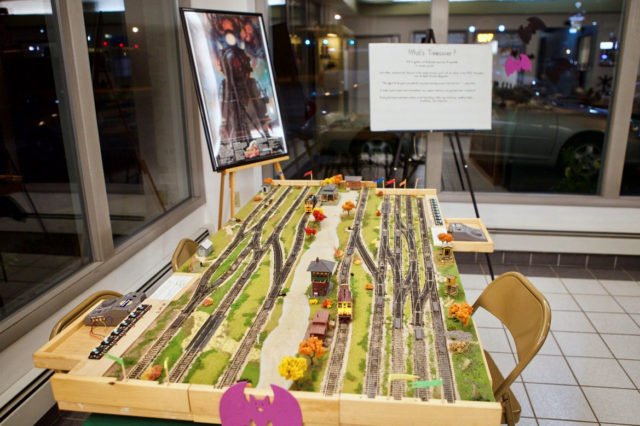 Along with the layout and static displays, there is this "hands on" switching puzzle, shown here without rolling stock. There is even a play room for the little ones with a couple of wooden train layouts to occupy them while the bigger kids (dads, moms, and grandparents) enjoy the larger trains.
It's a good start, and only going to get better.