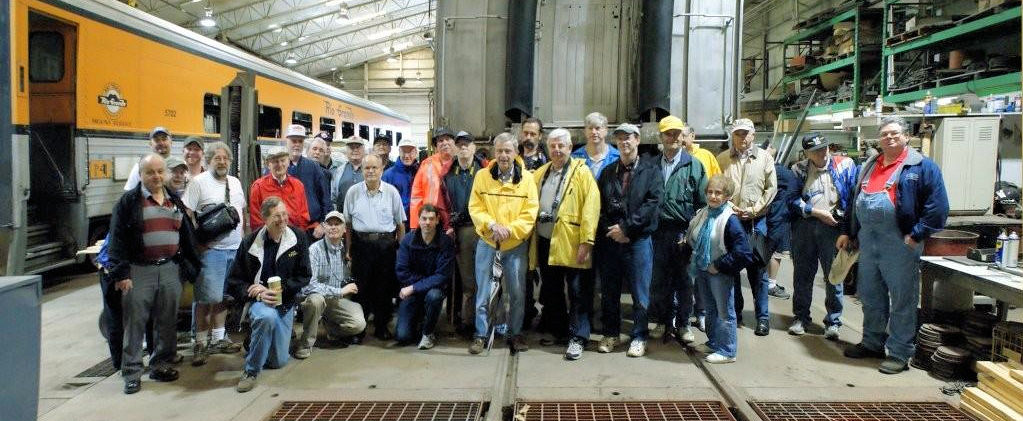 text and photos by Steve Binning
May 15, 2010 was another rainy Saturday in Illinois. A group of 30 railfans from the St. Louis Chapter NRHS, Gateway Division NMRA, and friends met in the Gateway Rail Services yard in Madison, Illinois. After signing in at the office, we proceeded to the shop were Roger Verbeeren, President of Gateway Rail Services, gave us an extensive tour of the shops and explained the process of rebuilding, remodeling and maintaining private rail cars. He also went in great depths to explain government and Amtrak regulations on these cars.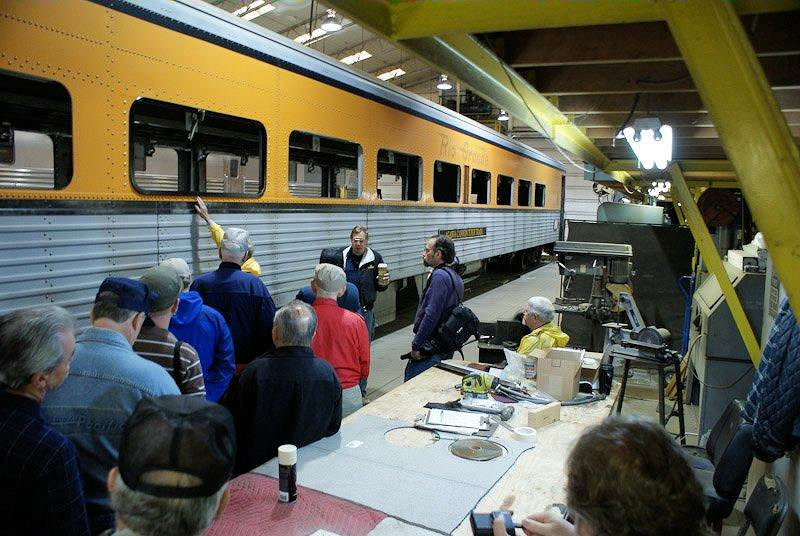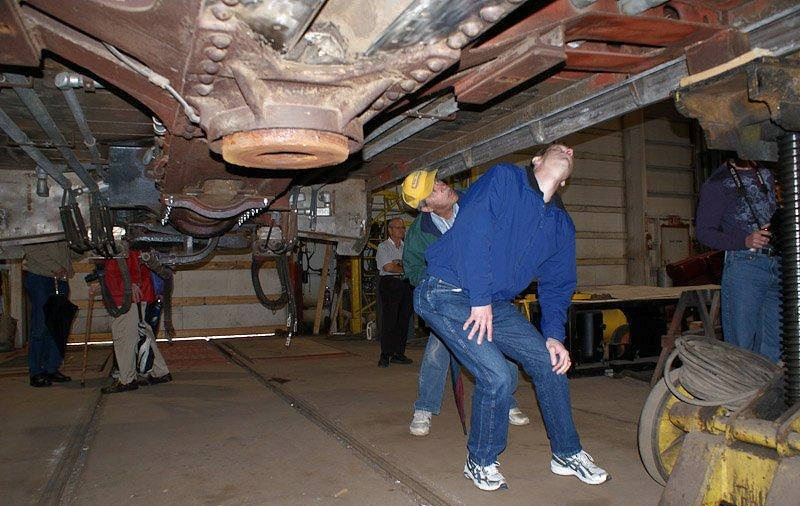 Roger also told us about the costs of certain jobs, regular maintenance and options the owner has in keeping his car in passenger service.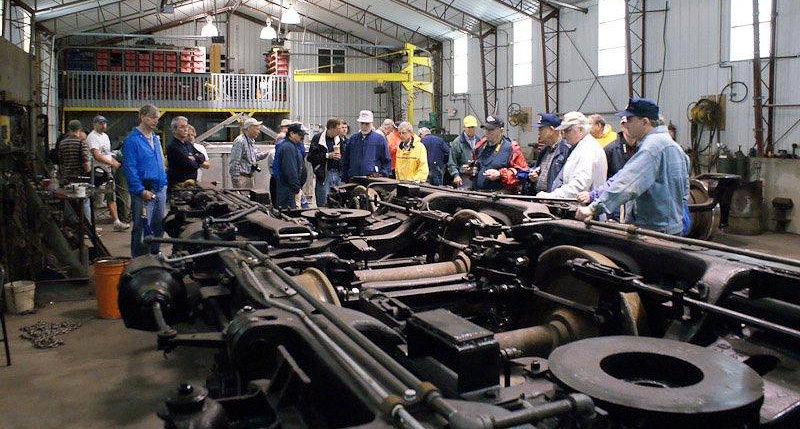 After going through three shops, we were free to roam the facilities, examining the fleet of almost 200 cars and take pictures, though the rain did make it challenging.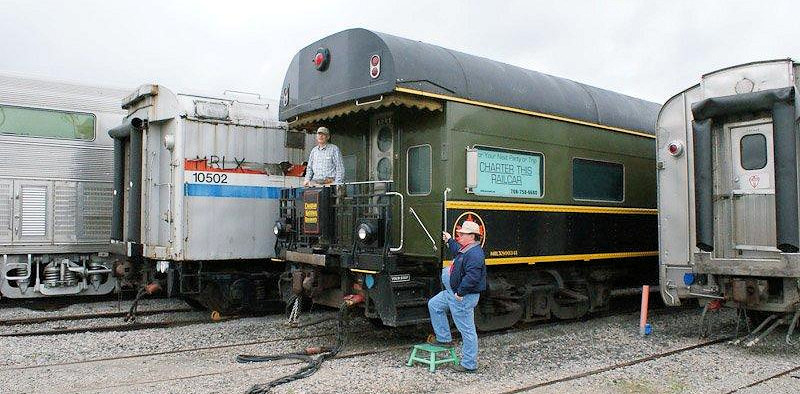 After the lunch break, we met at Granite City Passenger Terminal in Granite City, where the road ready cars are stored. Roger gave a short talk on the cars, then we toured several of the cars. On the tour, Roger showed us some of the modifications that were made over the life of the cars, and explained why some of these changes were made.
The tour made us aware that the cost of purchasing a passenger car is the least the owner will spend. Cost of maintaining and using it runs very high. We asked many questions and Roger was patient and informative with his answers. It was a nice surprise for us to be given the souvenirs. The tour was a great success.