by John Carty photos by Richard Schumacher
On my layout sits the Harrison-Switzer Milling Co. Given my modeled year of 1955, grain arrives via boxcar. I lettered a quartet of cars as being leased by the company owning the mill from my St. Louis & Belleville Electric.
Since the cars were from Athearn with the requisite operating doors, I decided to add grain loads. When bulk grain shipped by boxcar, grain doors were placed within the door openings of boxcars, usually reaching about halfway up the opening, to prevent the grain from spilling prematurely. Most grain doors consisted of wood, although cardboard braced with boards also saw usage.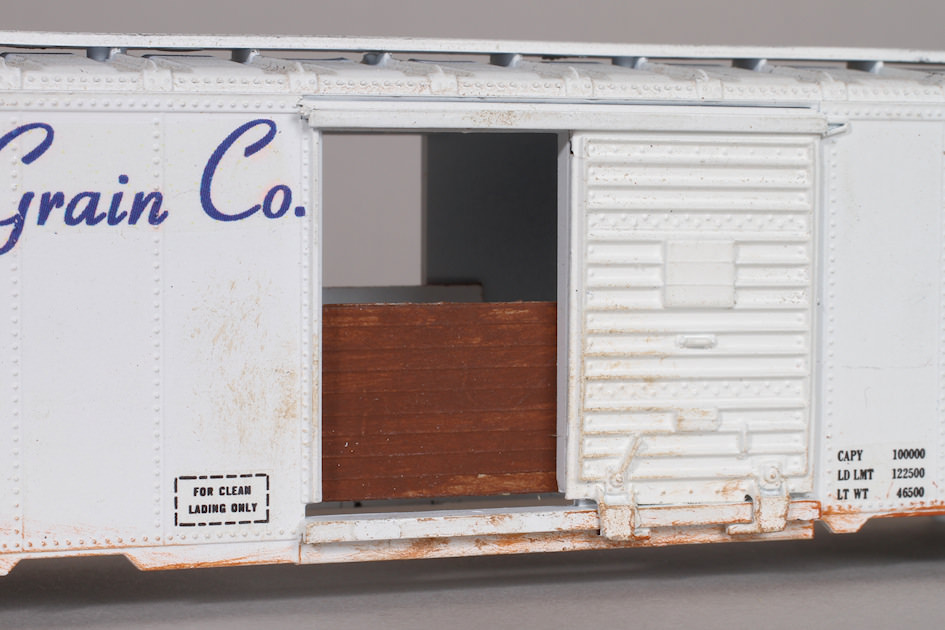 First I lettered the cars with decals produced using Microsoft Word and also Champ data sets, which I secured using Testor's Dull Cote. I then made grain doors. I scribed part of the cardboard liner from one of the Athearn boxes every six scale inches using an X-acto knife. Since the door openings were six scale feet wide and nine scale feet high, I cut the doors nine scale feet long and four and a half high. My seven-year-old daughter, Maggie, painted the doors brown for me, and I installed them inside the openings using industrial grade rubber cement.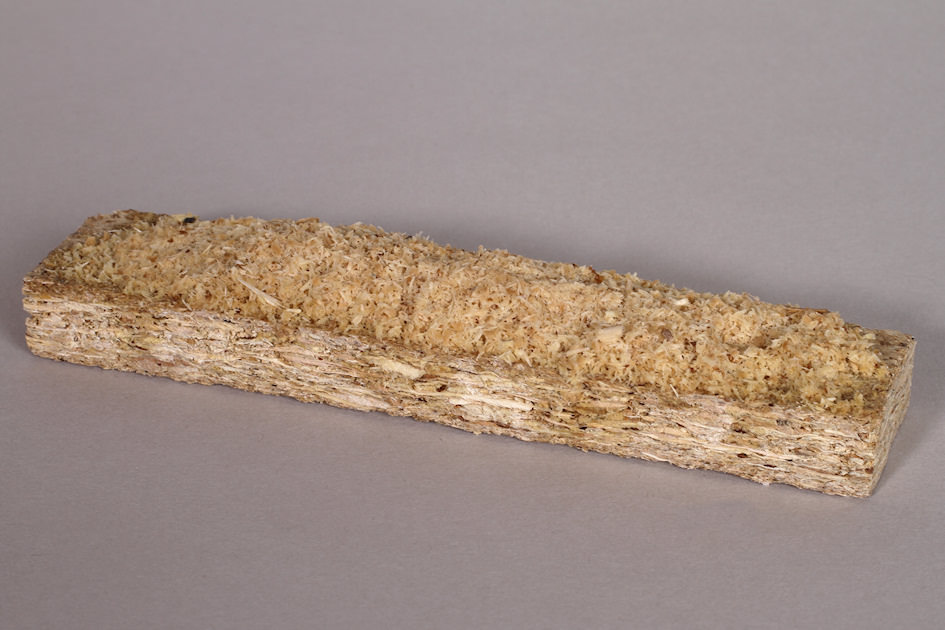 After installing the grain doors, I measured the inside dimensions of the car. The interior of the car measured thirty-eight feet by eight and a quarter. Digging through some scrap wood, I found some particleboard, which was nine-sixteenths of an inch thick. I cut the particleboard into strips measuring one and an eighth inches (8' 2") wide by about five and an eighth (37') long. Since it would be difficult to see the ends of the loads in the cars, the loads need not reach the ends. On top of these blocks, I painted thinned white glue. Over this I piled sawdust. I secured the sawdust using additional diluted white glue.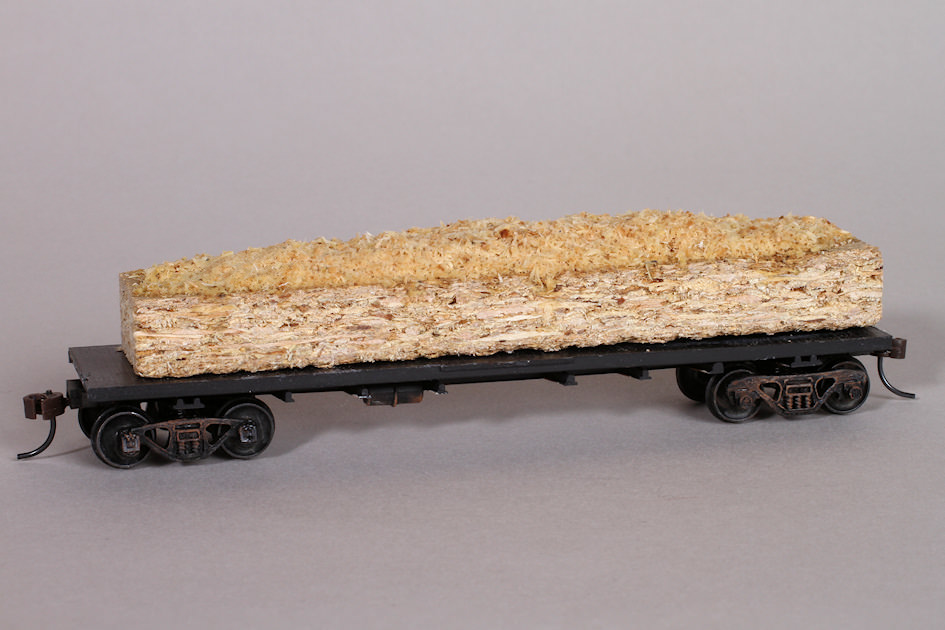 After the glue had dried and the car lightly weathered, I glued the load to the floor of the car. I then installed the floor into the car body. Now my mill has grain to grind into flour for the population of my layout to eat.