photos by Richard Schumacher
NMRA conventions and train show events feature a model and photo contest where entries are displayed to be viewed and enjoyed by other model railroaders and the general public. Any NMRA member may enter models and photos into these contests. The 2011 train show featured both NMRA judged and popular vote contests.
See our YouTube video of the contest winners: 2011 Model Railroad Contest Winners
The following are the contest winners from the 2011 Gateway Division annual model and photo contest. Click to view a larger photo.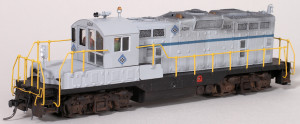 ADM #1934 Diesel Locomotive
Diesel Locomotive
First Place (judged score 101) 2011
Second Place (popular vote) 2011
Dave Roeder

Cargill #315 Diesel Locomotive
Diesel Locomotive
First Place (popular vote) 2011
Dave Roeder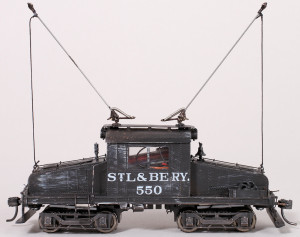 StL&BE #550 Traction Engine
Diesel & Other Locomotive
Second Place (judged score 89) 2011
Traction
First Place (popular vote) 2011
John Carty

BN #1632 Diesel Locomotive
Diesel Locomotive
Third Place (judged score 82) 2011 (tie)
Dave Roeder

BN #2552 Diesel Locomotive
Diesel Locomotive
Third Place (judged score 82) 2011 (tie)
Dave Roeder

B&O #75A & #74B Diesel Locomotives
Diesel Locomotive
Third Place (popular vote) 2011 (tie)
Phil Bonzon

Missouri Pacific #791 Diesel Locomotive
Diesel Locomotive
Third Place (popular vote) 2011 (tie)
Nicholas Mantia


St. Louis & Northern #1817 Flat Car with Auto Load
Freight Car
First Place (judged score 120) 2011
First Place (popular vote) 2011
Best of Show 2011
Dave Roeder

SN #55 Flat Car
Freight Car
Second Place (judged score 103) 2011
Dave Roeder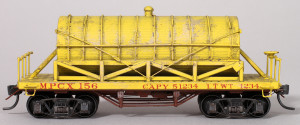 MPCX #156 Wood Tank Car
Freight Car
Second Place (popular vote) 2011
Third Place (judged score 88) 2011 (tie)
John Carty

D&SNG #6519 Flat Car
Freight Car
Third Place (judged score 88) 2011 (tie)
Dave Roeder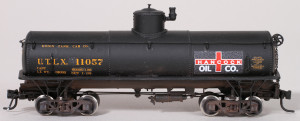 UTLX #11057 Tank Car
Freight Car
Third Place (popular vote) 2011
Dave Roeder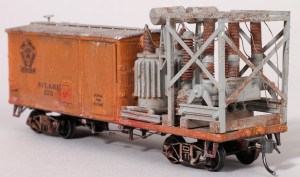 StL&BE #220
Non-Revenue Car
First Place (judged score 92) 2011
Maintenance of Way Equipment
First Place (popular vote) 2011
John Carty
GN X-49 Caboose
Non-Revenue Car
Second Place (judged score 91) 2011
Dave Roeder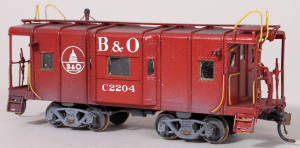 B&O #C-2204 Caboose
Caboose
First Place (popular vote) 2011
Phil Bonzon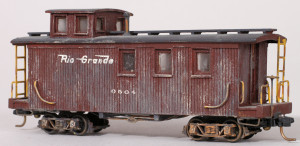 Rio Grande#0504 Caboose
Caboose
Second Place (popular vote) 2011
Don Taschner

B&O #C-3708 Caboose
Caboose
Third Place (popular vote) 2011
Phil Bonzon

Frisco Coach #1420 Passenger Car
Passenger Car
First Place (popular vote) 2011
Nicholas Mantia

Missouri Pacific RPO #2584 Passenger Car
Passenger Car
Second Place (popular vote) 2011
Nicholas Mantia

Wabash #1280 Passenger Car
Passenger Car
Third Place (popular vote) 2011
Don Taschner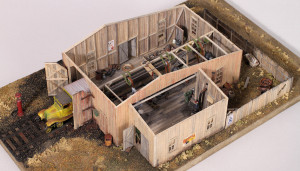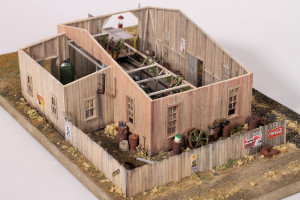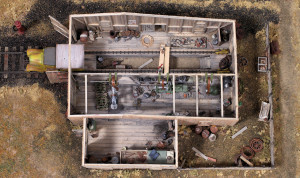 FSM Railcar Shed
Structure
First Place (judged score 107) 2011
Online Structure
Second Place (popular vote) 2011
Steve Tietz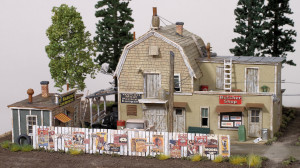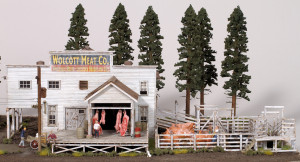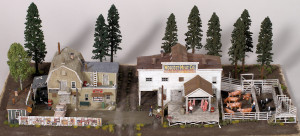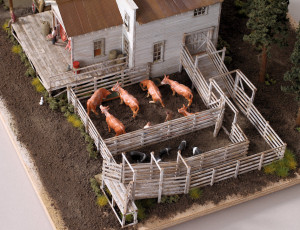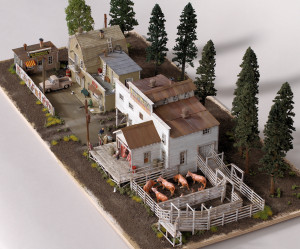 Butcher's Way
Structure
Second Place (judged score 100) 2011
Offline Structure
First Place (popular vote) 2011
Richard Morgan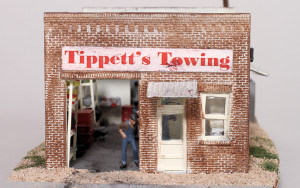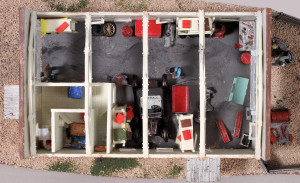 Tippett's Towing
Structure
Third Place (judged score 81) 2011
Offline Structure
Second Place (popular vote) 2011
John Carty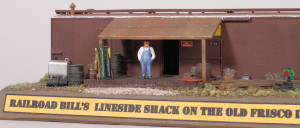 Railroad Bill's Lineside Shack
Online Structure
First Place (popular vote) 2011
Dave Roeder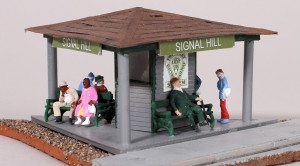 Signal Hill Station
Online Structure
Third Place (popular vote) 2011
John Carty

Bruckner Woodworking
Offline Structure
Third Place (popular vote) 2011
Phil Bonzon

StL&BE Work Train
Whole Train
First Place (popular vote) 2011
John Carty

Gladstone Lines Train
Whole Train
Second Place (popular vote) 2011
Dave Roeder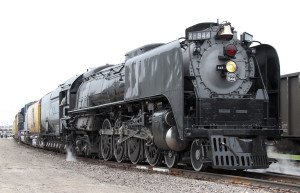 UP 4-8-4 #844 Steam Locomotive
Prototype Photograph
First Place (popular vote) 2011
Richard Schumacher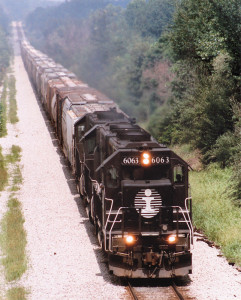 IC #6063
Prototype Photograph
Second Place (popular vote) 2011
Dennis Norris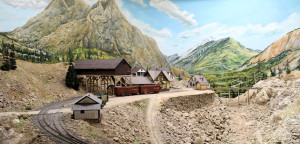 Narrow Gauge High
Model Photograph
First Place (popular vote) 2011
Richard Schumacher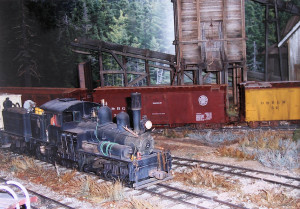 D&RGW #2
Model Photograph
Second Place (popular vote) 2011
Chris Oestreich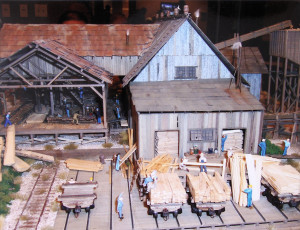 Sawmill
Model Photograph
Third Place (popular vote) 2011
Chris Oestreich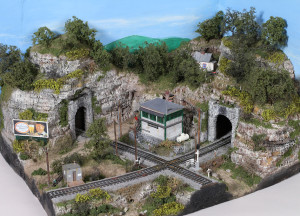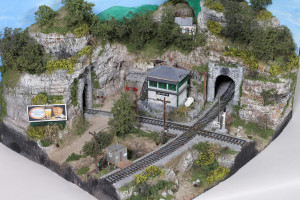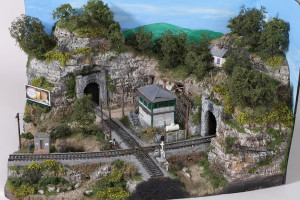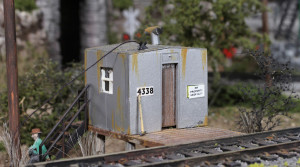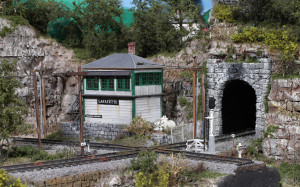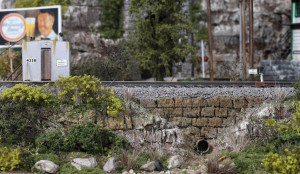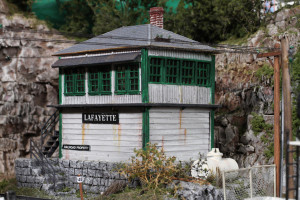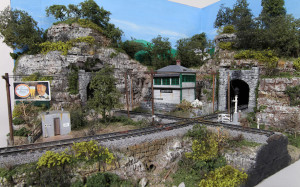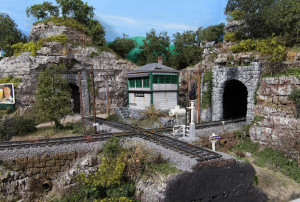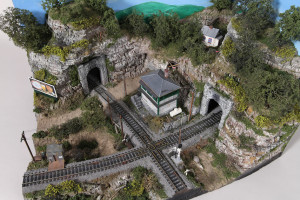 Tunnel Junction Diorama
Diorama
First Place (popular vote) 2011
John Ellebracht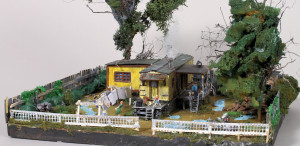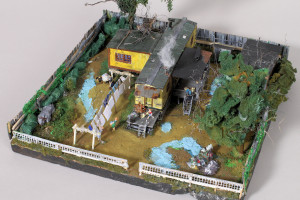 Hooverville Diorama
Diorama
Second Place (popular vote) 2011
Joseph Sweet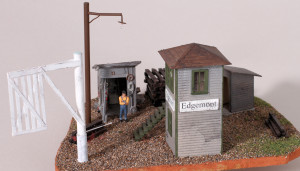 Edgemont Tower & Gate Diorama
Diorama
Third Place (popular vote) 2011
John Carty